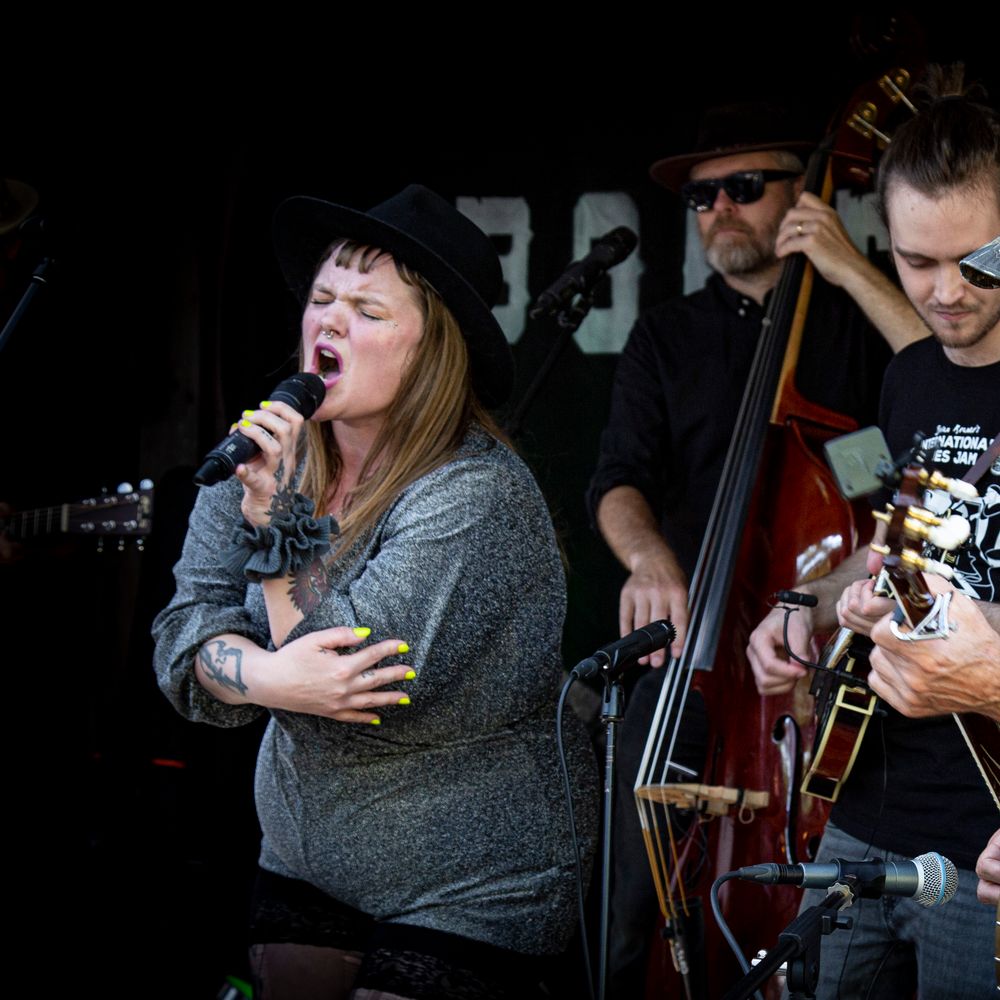 Imogen Grant
Imogen Grant likely has the biggest voice on the Swedish americana stage. Originally from Canada, she lived and travelled as a busker for many years in USA and Canada. She now lives in Sweden. Imogen has written most of the band's original material, and her training in classical singing sometimes shines through in her interpretations. Nina Simone and Chris Stapleton are a couple of her bigger idols.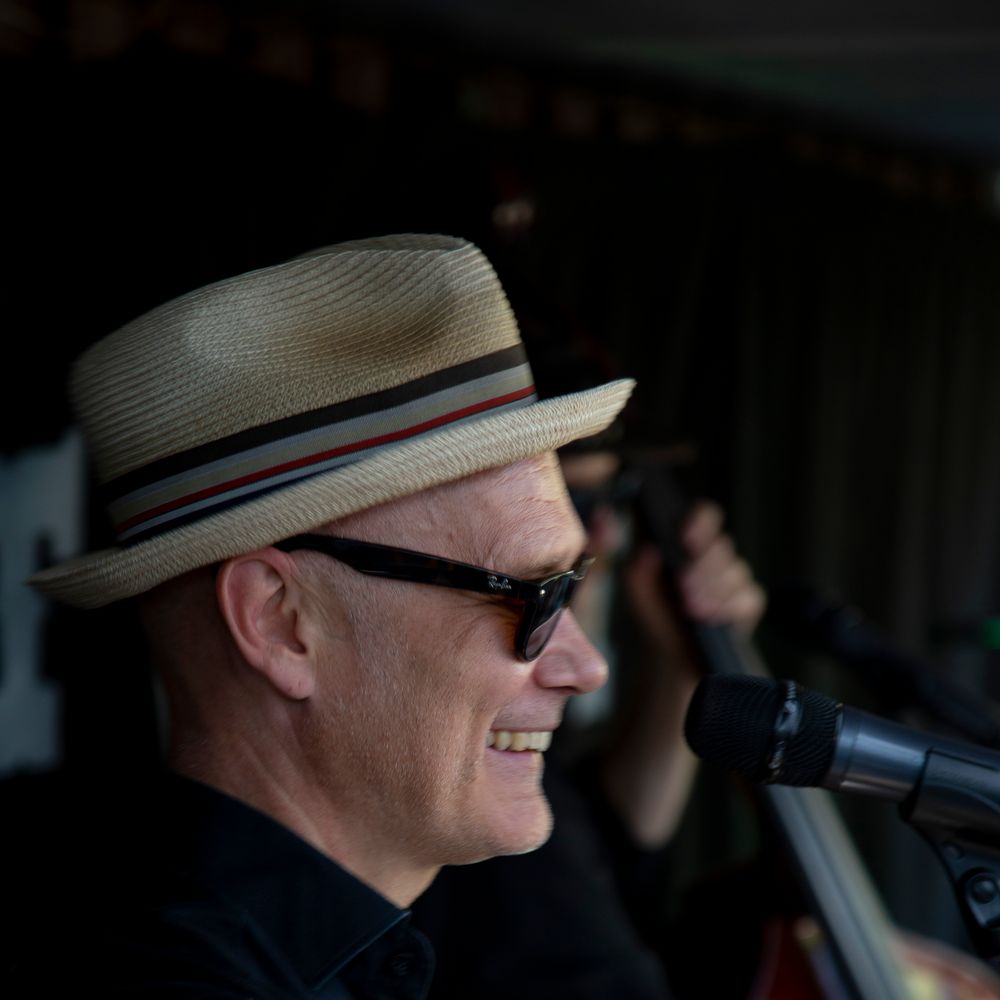 Jan - Olof Jonsson
Jan is a freelance musician with a degree in music from Malmö Academy of Music. He is the brain behind many of the band's arrangements and complements them with accomplished playing, sometimes basic and sometimes more complex, moving smoothly between different styles and speeds. His many years of experience from all kinds of PA systems has more than once saved the day in tight soundchecking situations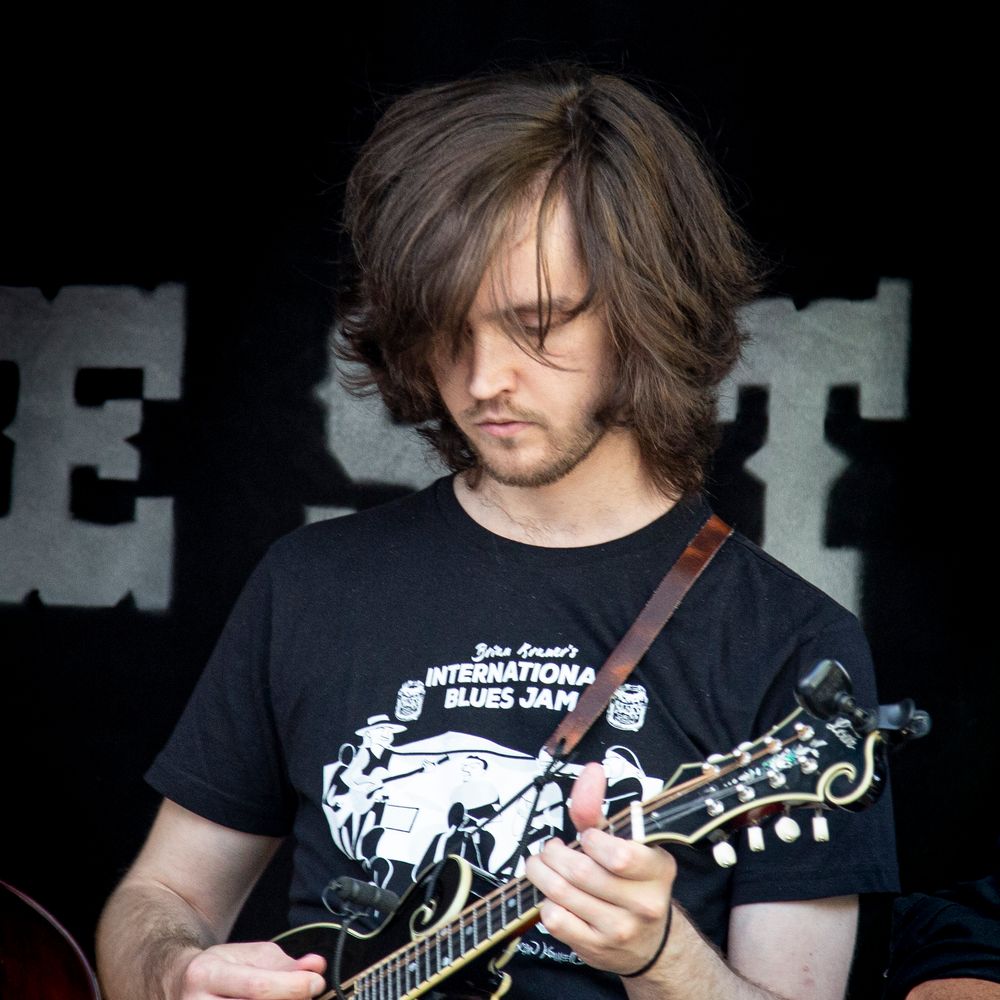 Gustav Jonsson
Gustav Jonsson from Skinnskatteberg is originally a percussionist. He has graduated as a musician from the Bergslagen adult education college and has a long record of playing in many different bands. As a mandolin player he plays a crucial part in keeping the band in time, and his additional elegant and atmospheric solos shine through mainly in the slower songs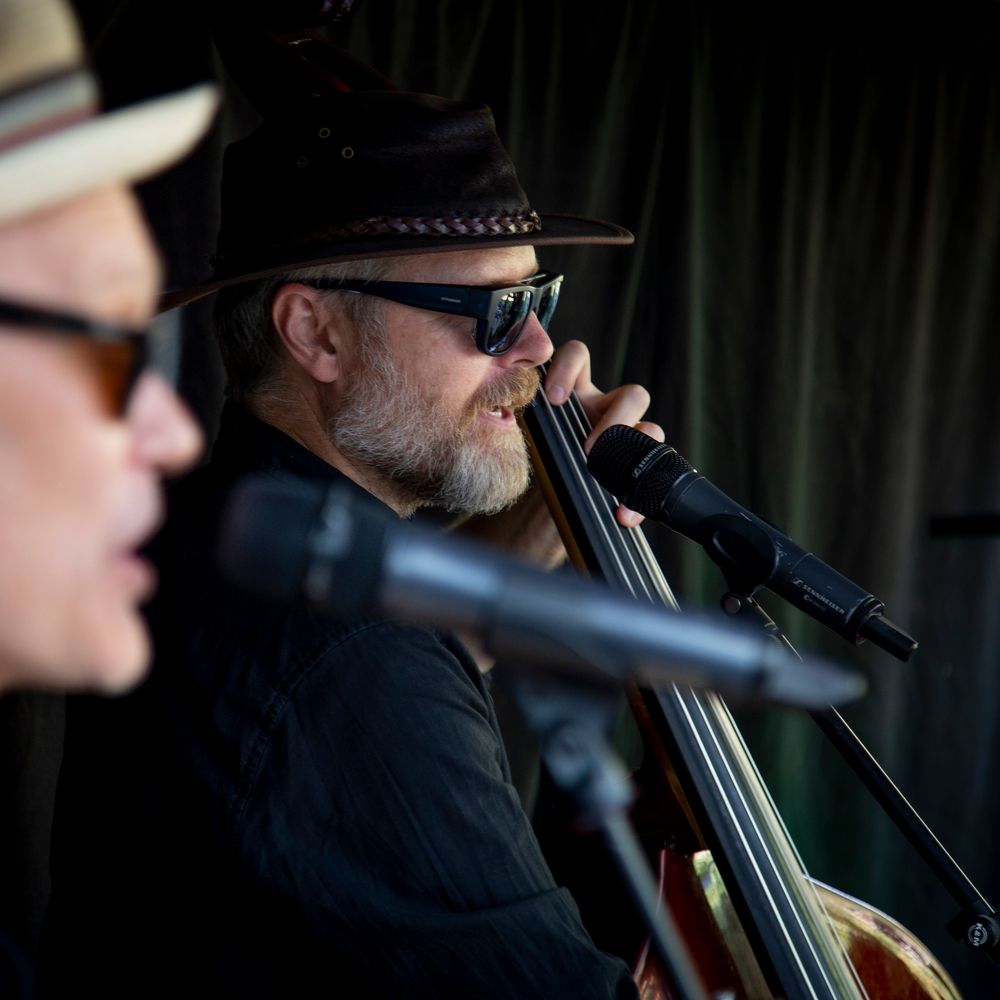 Peter Cedermark
Multiinstrumentalist who spent many years in the past as a barbershop and choir singer on higher level in both mixed and male choirs. Peter arrived to the bluegrass scene later but is now a true aficionado, although he occasionally ventures into folk, jazz and classical music on double bass or other instruments. Peter also plays the banjo and the guitar and thinks that one of the best times in life is a good bluegrass jam.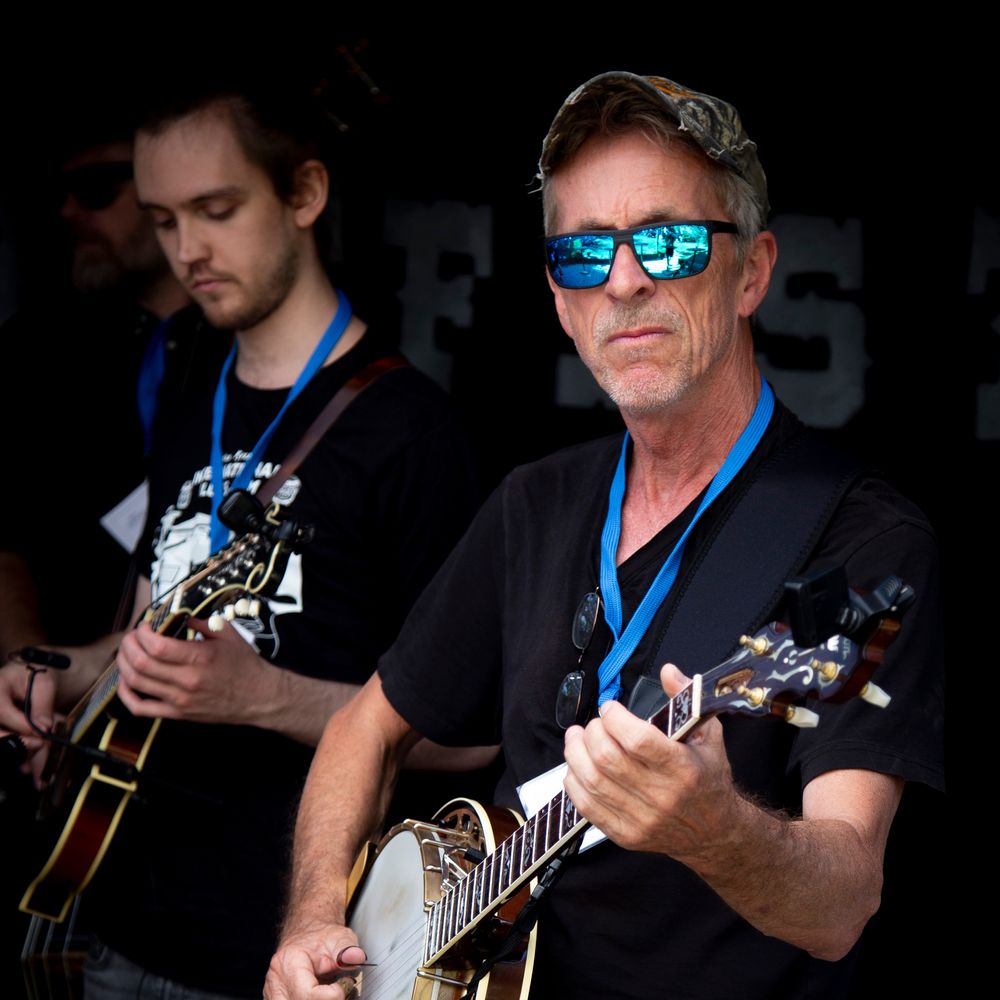 Kenneth Kjellgren
As a musical instrument, the five string banjo stands out - which might explain why Kenneth was attracted to it. Sometimes he pushes the band with the typical hard driving picking, and sometimes he produces soft and solemn notes as required, contributing greatly to the vibe. He also writes tunes and plays an important part in recording, production and song arrangements.